4.97 ACRES OF PRIME PROPERTY LOCATE DIRECTLY ON HIGHWAY 17 IN LITTLE RIVER. VERY HIGH TRAFFIC...
More Info
This RARE 70' x 200' OCEAN FRONT LOT is the second one on the left after passing the the Inlet...
More Info
Prime commercial/residential development property in a fantastic location. Twenty five acres...
More Info
7 separate lots in the Waccamaw Lakes Division. This desired location for beach lovers is...
More Info
Prime location to build a shopping center or a national chain store. All cleared 4.17 acres zoned...
More Info
5.27 Commercial acres located on busy Hwy 544 near Coastal Carolina University. Many commercial...
More Info
THE BEST DEEP WATER LOT IN MURRELLS INLET!!! DIRECTLY ON THE CHANNEL WITH BOAT DOCK ALREADY...
More Info
Rare Marsh front vacant 2.34 acre parcel zoned General Commercial and General Residential...
More Info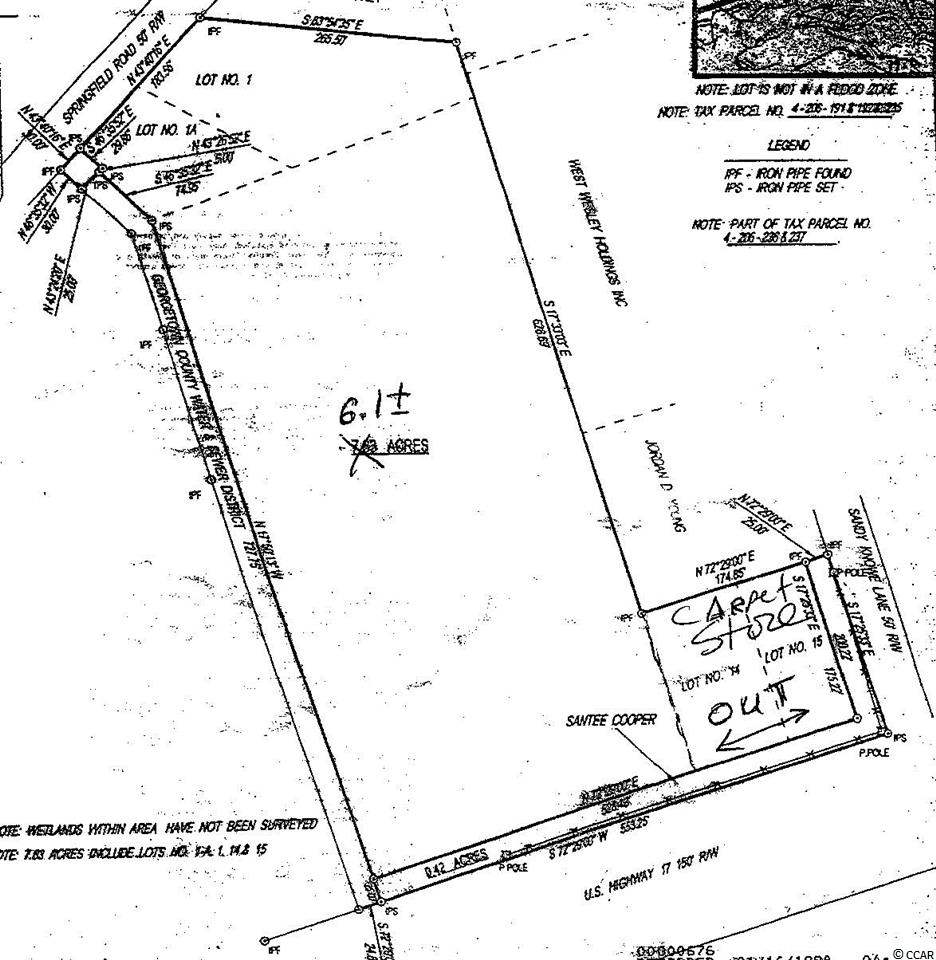 6.1 acres with over 350 feet of frontage directly on Ocean Highway (aka US Hwy 17). Site is...
More Info
One of the largest ocean front lots on Pawleys Island and on the North end of Island . Large beach...
More Info